Who we are?
Baby Belly provides services to support expecting parents, parents and companies who want to offer a service in this field for their employees, to inform, support and coach on all non medical subjects relative to pre and post natal period.
Baby Belly proposes individuals meeting and workshops to cover all aspects of:
Baby Planning (ie: organization, birth preparation advises, breastfeeding & bottles, attachment parenting, baby rythmes, how prepare the sibship, balance professionnal life and  family life…)
and of Pregnancy Coaching (ie: overcome your fears; take advantage of your strenghts based on your values, birth of your family, be connected to your inner wisdom, prepare your returning to work…).
In practice, Baby Belly supports parents to facilitate their life and fully enjoy the pregnancy!
Baby Belly helps parents to prepare each step of the parenthood smoothly easily and allow them to save their precious time.
Our mission:
At Baby Belly, our mission is to inspire and support expecting parents during this wonderful and rewarding period of their life in order to best accommodate these little beings who will be the adults of our world of tomorrow.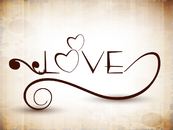 Our founder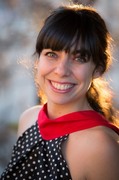 Baby Belly founder, Debbie Pluchino Grandjean is certified in Maternity and Coaching. 
Woman on the go and entrepreneur, she is also a mum of two young children.
Her eagerness to learn and improve her competencies allow Debbie to enroll in many training and seminars such as: communication (CH-Lausanne), parenting coaching (CH-Yverdon), time management & organization (FR-Paris),  yoga training for pregnant women and children (CH-Assens), training to improve communication with children (CH-Puidoux), workshops about "how to build better relationships between adults and children" (CH-Echallens), Birth Seminar and training (CH-Geneva and St Prex), and others relative to pregnancy and childbirth. 
She mades also many retreats around health, wellbeing and nutrition: ayurvedic retreat in India (IN-Karnataka), yoga retreat (SP-Ibiza), life transformation program on health & nutrition (USA)…
Before to become a Baby Planner & Maternity Coach, Debbie worked many years in an international company in Travel Retail department (Geneva). She gained experience in Training, Event's organization, Administration and Human Resources. Used to travel a lot in her previous function, she has experimented on her own, how to manage the separation with a little child, how to handle child care, how to balance professional life with family life and how to breastfeed when working and travelling.
She is always happy to accompany Mums and Couples during this wonderful and rewarding period of their life. She shares with you her passion and expertise to become the parents you want to be.
In her own words for expectant mum, she says:
"I supply you with tools and coach you to discover your inner resources you can rely on  to  well balance  your  everyday life  and your maternity.  My ultimate goal is to help you feel peaceful and serene during this period to be connected with the little one growing inside you!"